More
Jaume Punti Dachs (ESP) & Twyst Maison Blanche
World Champions 2016
Double or nothing… He was double gold medallist at the FEI European Endurance Championships in 2015 and followed this up with another double gold at the Longines FEI World Endurance Championships 2016. His wife, Maria Alvarez Ponton, also previously held the two titles concurrently after winning European and world gold in 2009 and 2010!
"It is very emotional. I have a young horse, but he was really good on the track. I am glad that he did this well. I dedicated my victory to my wife and family, who support me. It's fantastic that we finished first as a team as well."
---
Endurance
an all-terrain, all-weather, long-distance sport which travels through changing landscapes and requires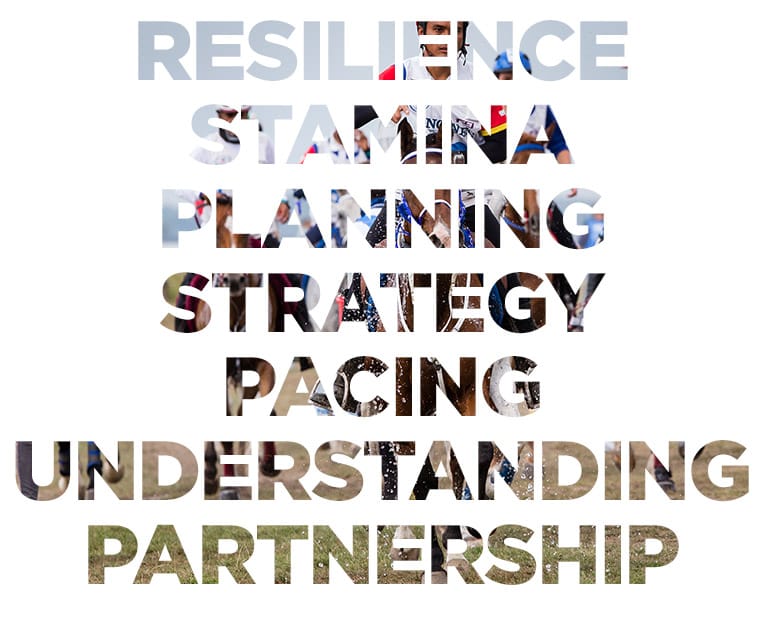 In 2016 @international level
Key facts and figures
---
---
0
Registered Athletes



+8% in 8 YEARS
0
Registered Horses



60% in 8 YEARS
---
0
Countries hosted international Endurance events
0
Championships // 1 World // 1 Regional // 1 aimed at Junior and Young Riders // 1 aimed at Young Horses
USA had the most...
Greece, Croatia, Romania host first ever international Endurance event!
Want to find out more about
key ENDURANCE events in 2016...