2015 was all about stakeholder consultation and dialogue and ultimately very important for the future of equestrian sport. There's no denying it's a team effort, so… To our 134 National Federations, Organisers, Athletes, Officials and Volunteers around the world, we are grateful for your time, dedication and expertise.
To our committed sponsors and partners – thank you for your support and passion for the sport.
And lastly, to the FEI Bureau and Committees - thank you for your drive and commitment to making equestrian sport the best it can be.
FEI Bureau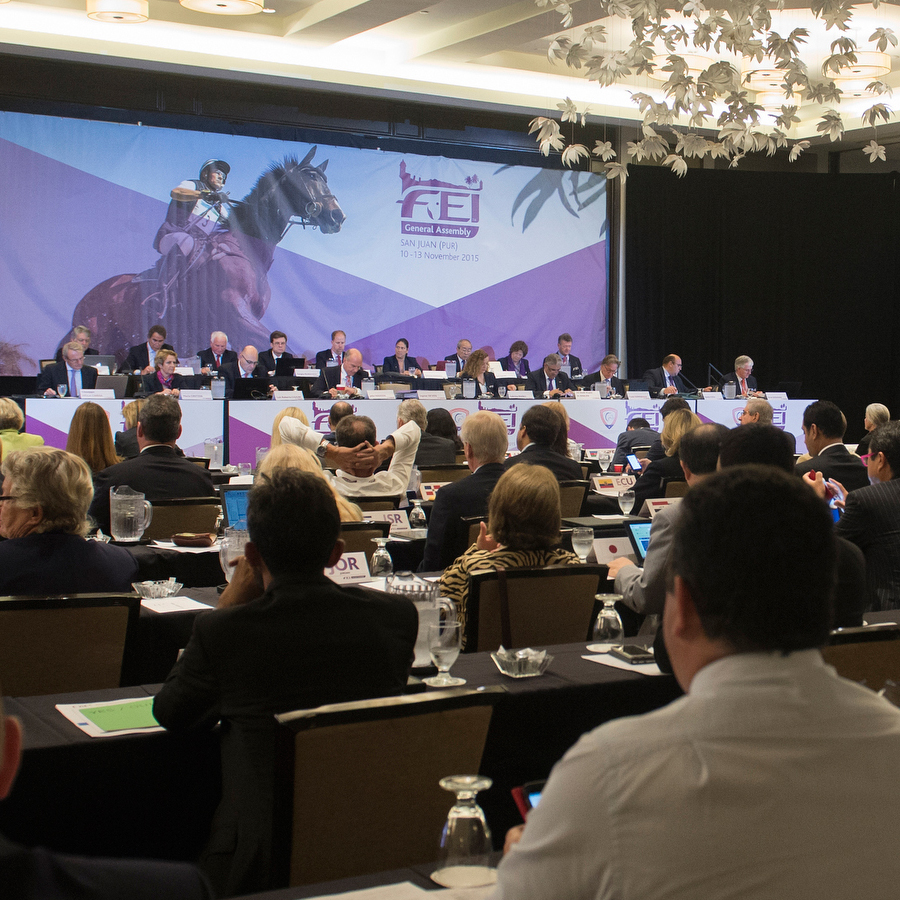 Ingmar De Vos President
John Madden 1st Vice-President & Chair Jumping Committee
Hh Sheik Khalid Bin Abdulla Al Khalifa 2nd Vice-President & Chair Group VII
Armagan Özgörkey Chair Group I
Hanfried Haring Chair Group II
Sadyr Mamytov Chair Group III
Mark Samuel Group Group IV
Carmen Barrera Chair Group V
Luiz Roberto Giugni Chair Group VI
Nai Yue Ho Chair Group VIII
Mary K. B. Binks Chair Group IX
Frank Kemperman Chair Dressage Committee
Giuseppe Della Chiesa Chair Eventing Committee
Karoly Fugli Chair Driving Committee
Brian Sheahan Chair Endurance Committee
Maria Gretzer Chair Athlete Committee
Brian Mangan Chair Audit & Compliance Committee
John C. McEwen Chair Veterinary Committee
Thank you Sergey Buikevich - who has now been replaced by Sadyr Mamytov.
FEI Tribunal
Erik Elstad Chair
Henrik Arle Deputy Chair
Ludovic De Villele Member
Christopher John Hodson Member
Armand Leone Member
Jane Mulcahy Member
Laurent Niddam Member
Erika Riedl Tribunal Clerk
Thank you to our outgoing members - Pierre Ketterer, Randi Haukebo and Vladan Jevtic.
Audit & compliance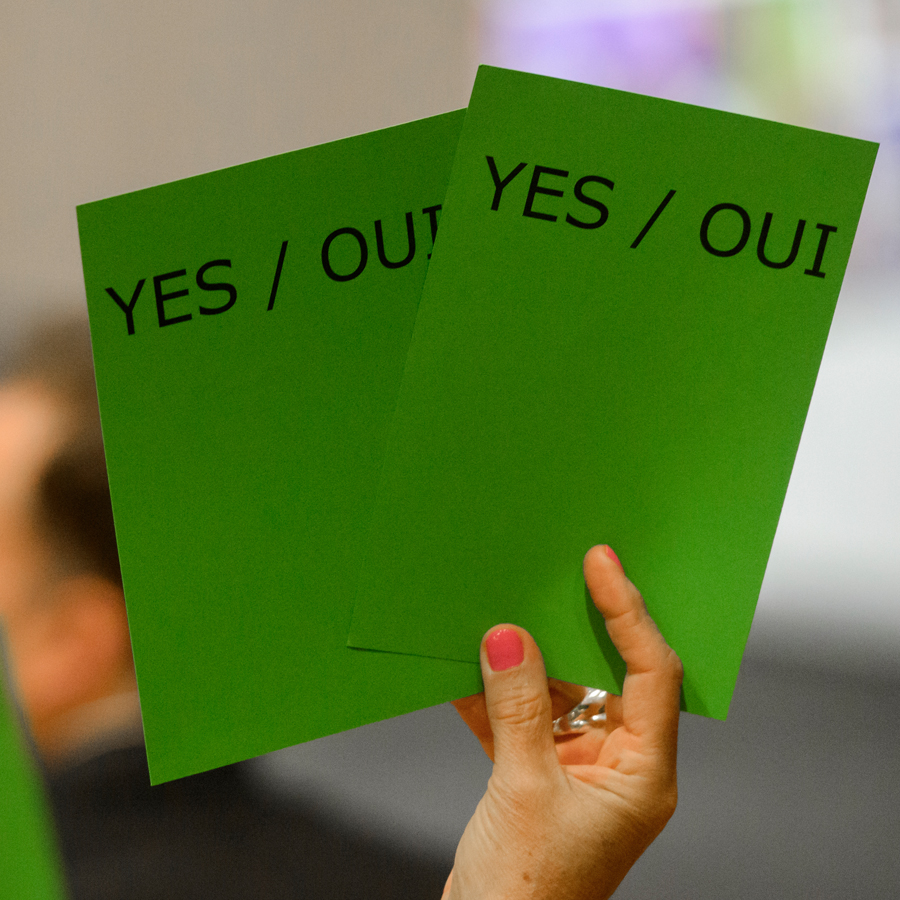 Brian MANGAN Chair
Jack C. HUANG Member
Janice SHARDLOW Member
Nominations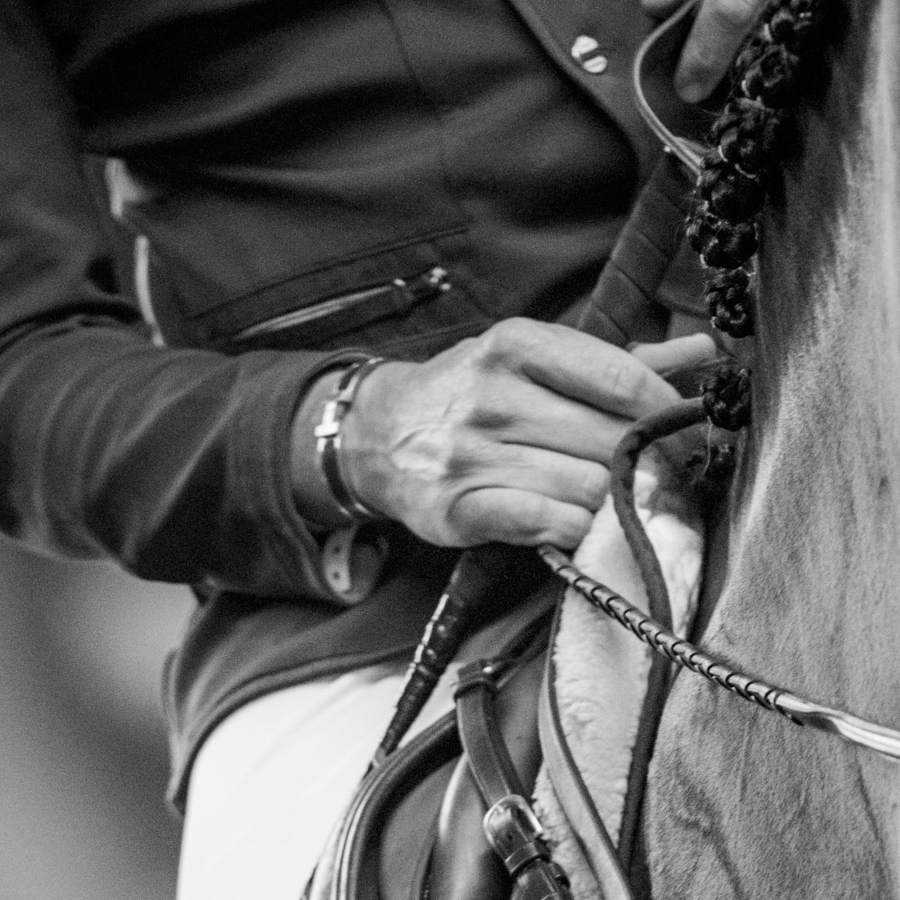 Andrew Finding Chair & Group II
Dorottya Strobl Group I
Alesia Machulskaya Group III
Betty Wates Group IV
César A. Hirsch Diz Group V
César Lopardo-Grana Group VI
Badre Fakir Group VII
Melanie Chew Group VIII
Zara Nicolle Group IX
We thank Bahruz Nabiyev who has been replaced by Alesia Machulskaya.
Athletes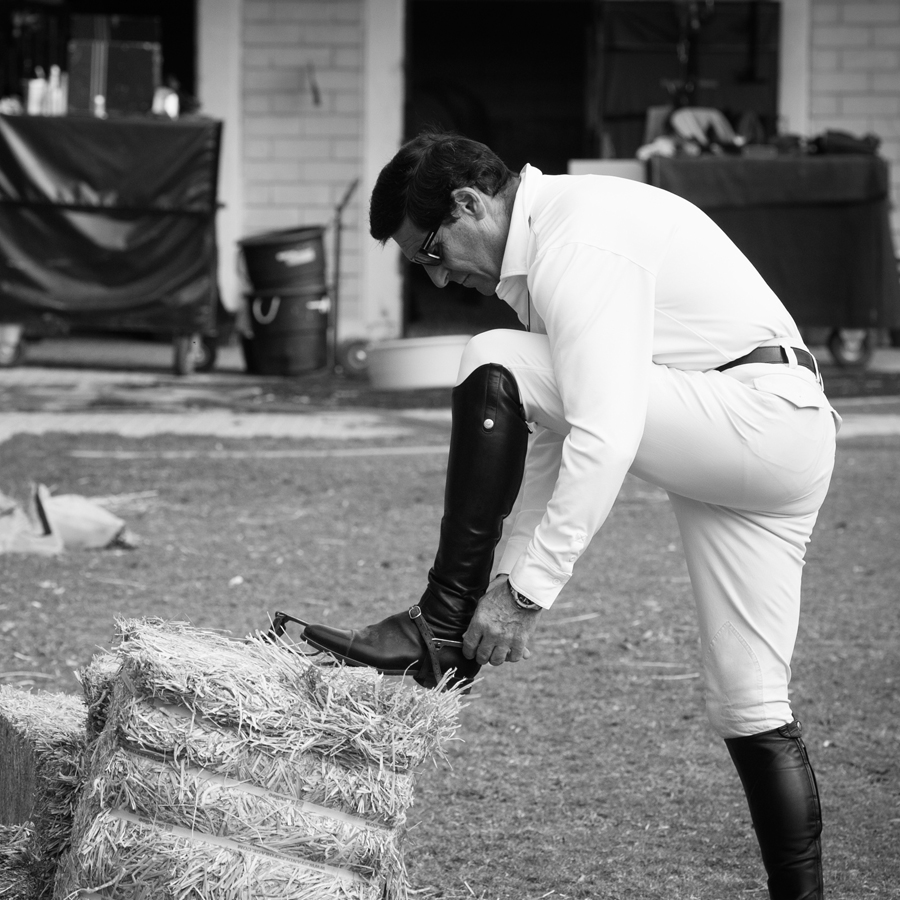 Maria Gretzer Chair
Anna Paprocka Campanella Dressage
Rodrigo Pessoa Jumping
Daisy Berkeley Eventing
Bartlomiej Kwiatek Driving
Valerie Kanavy Endurance
Lukas Klouda Vaulting
Laurentia Tan Para-Equestrian
FEI Solidarity
Ingmar De Vos Chair & Group I
Theo Ploegmakers Group II
Alexandru Tuceac Group III
Jean Patrick Chemaly Group IV
Rosana M. Roig Group V
Fatima Morales Aguereo Group VI
HRH Princess Haya Al Hussein Group VII
Mikaela Cojuangco Jaworski Group VIII
Hugues Rene Group IX
We thank Mr Jukka-Pekka Leskinen who is replaced by Mr Theo Ploegmakers.
We thank Mr Ibrahima Wade who is replaced by Mr Hugues Rene.
Veterinary
Dr John C. Mcewen Chair
Dr Kent Allen Deputy Chair
Dr Siraya Chunekamrai Member
Dr William Dwight Hooten Member
Dr Colin Roberts Member
Dr Jan-Hein Swagemakers Member
Dr Thomas Wolff Member
We thank Dr Philippe Benoit and Dr Sergio Salinas Navarrette, outgoing members.
We welcome Dr Jan-Hein Swagemakers and Dr Thomas Wolff.
Dressage
Frank Kemperman Chair
Maribel Alonso De Quinzanos Deputy Chair
Luis Lucio Member
Hans-Christian Matthiesen Member
Anna Paprocka Campanella Member
Klaus Roeser Member
We thank Thomas Baur, outgoing member.
We welcome Klaus Roeser.
Jumping
John Madden Chair
Stephan Ellenbruch Deputy Chair
Kamal Bahamdan Member
Peter Bollen Member
Rob Ehrens Member
Rodrigo Pessoa Member
We thank Marco Fusté, outgoing member.
We welcome Rob Ehrens.
Eventing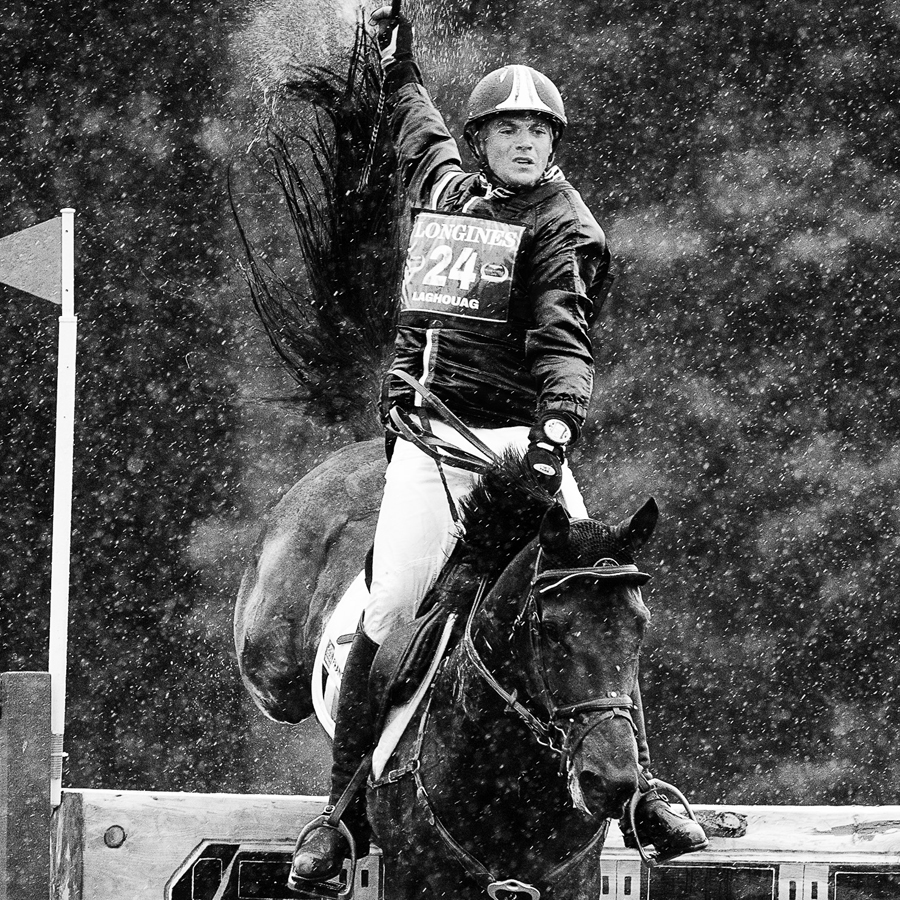 Giuseppe Della Chiesa Chair
Daisy Berkeley Member
Marcin Konarski Deputy Chair
Patricia Clifton Member
Marylin Payne Member
Rüdiger Schwarz Member
We thank Gillian Rolton, outgoing member.
We welcome Ms Marilyn Payne.
Driving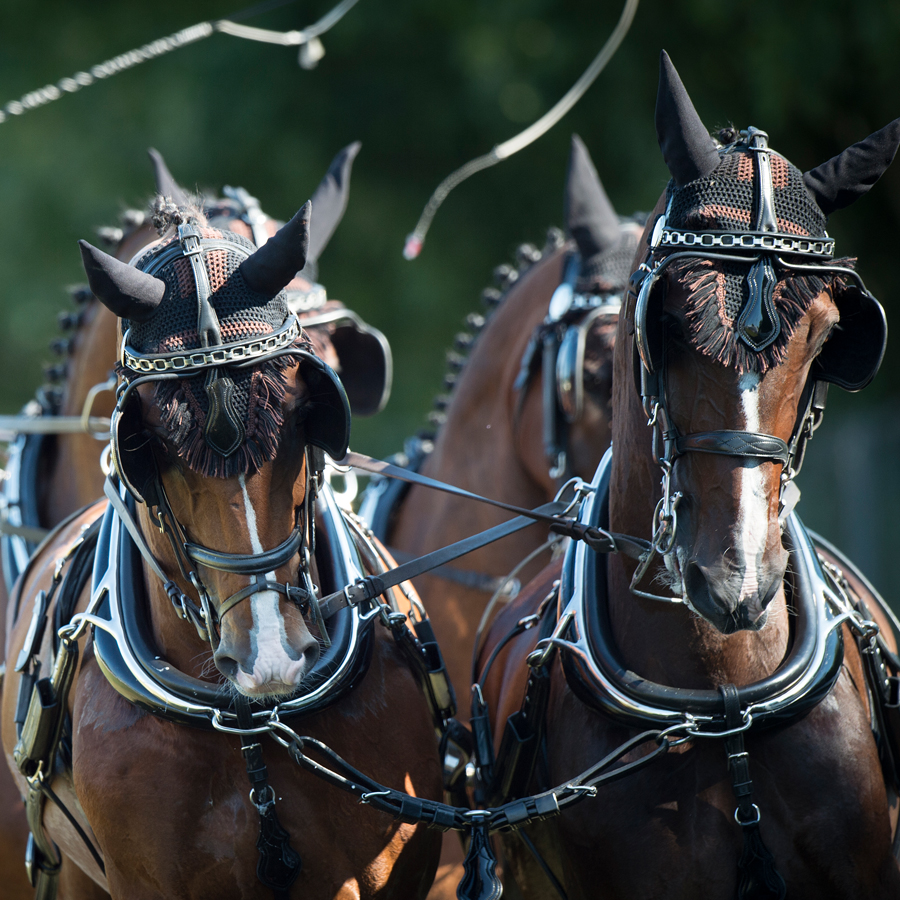 Károly Fugli Chair
Klaus Christ Deputy Chair
Bartlomiej Kwiatek Member
Joaquin Medina Member
Anne-Marie Turbé Member
Mark Wentein Member
We thank Edward B. Young, outgoing member.
We welcome Anne-Marie Turbé.
Endurance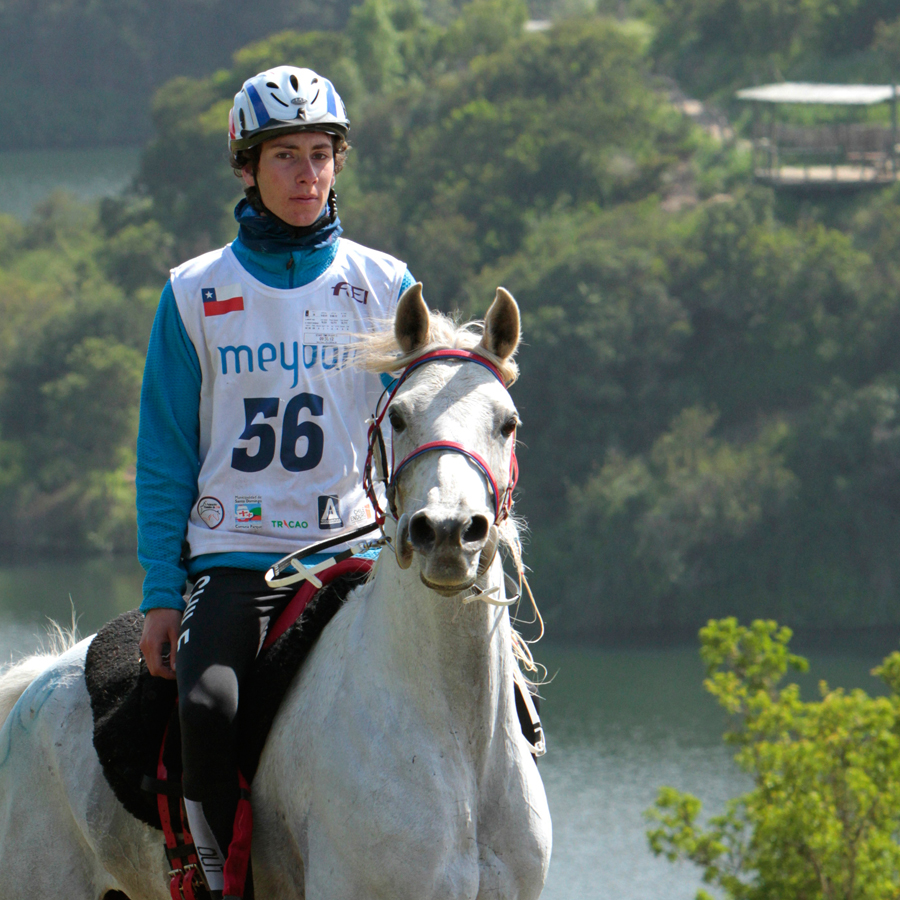 Brian Sheahan Chair
Khalid Ahmed Hasan Deputy Chair
Ignasi Casas Vaque Member
Rocio Echeverri Member
Shanie Bosch-Fourie Member
Valerie Kanavy Member
We thank John Robertson and Brian Dunn, outgoing members.
We welcome Rocio Echeverri and Ignasi Casas.
Vaulting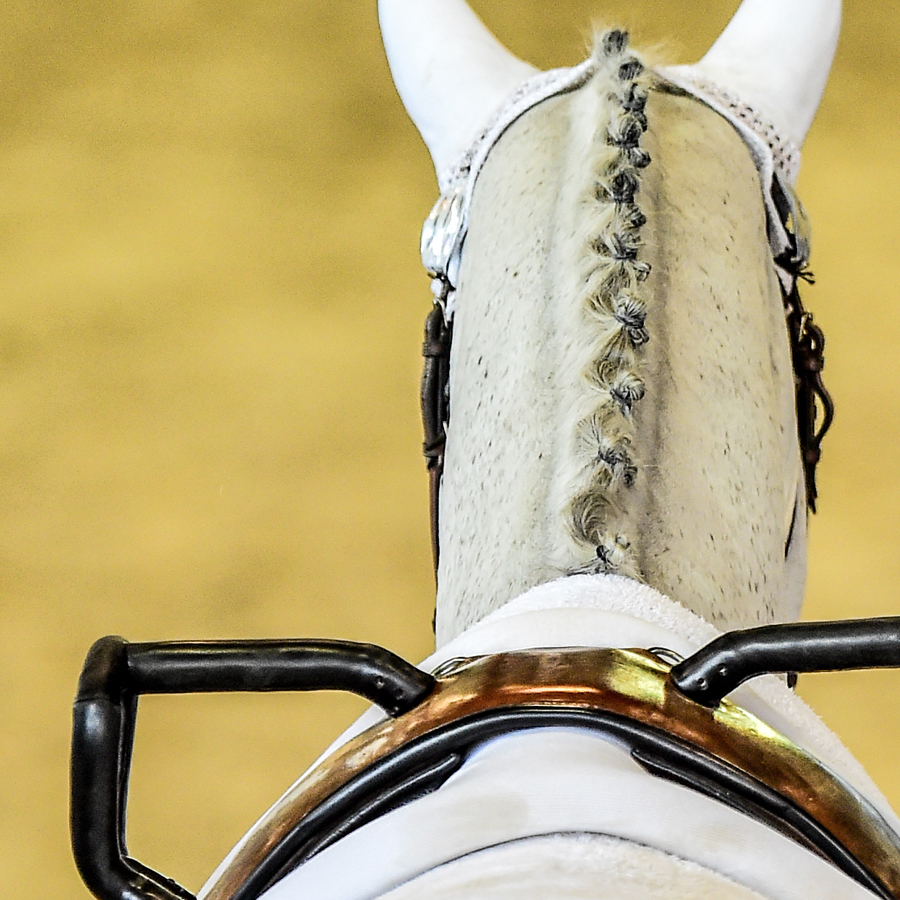 John Eccles Chair
Doris Knotter Deputy Chair
Davy Delaire Member
Suzanne Detol Member
Lukas Klouda Member
Kai Vorberg Member
We thank Emma Seely and Ulla Ramge, outgoing Chair and Member.
We welcome John Eccles, Chair, Suzanne Detol and Kai Vorberg.
Reining
Robert Norman Thompson Chair
Pete Kyle Deputy Chair
Sue Baeck Member
Sven Friesecke Member
Pierre Ouellet Member
We thank Dr Raymond Grether, outgoing member.
We welcome Sven Friesecke.
Para-Equestrian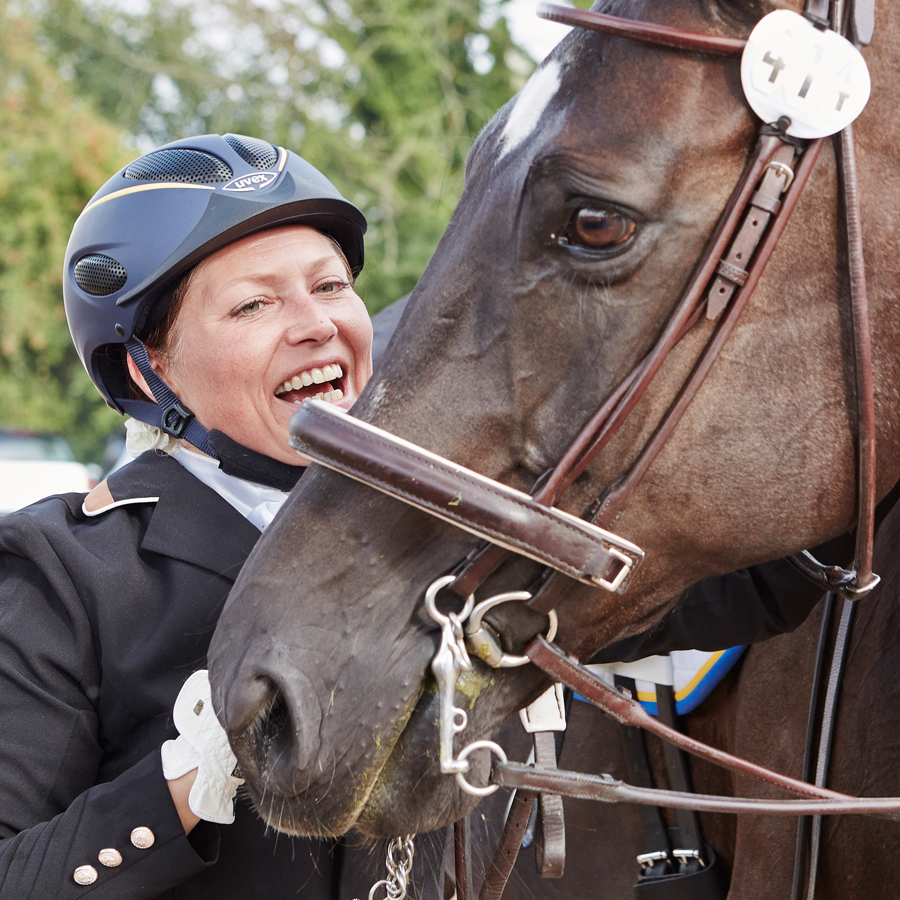 Ulf Wilken Chair
Amanda Bond Deputy Chair
Sue Cunningham Member
Hope Hand Member
Marco Orsini Member
Laurentia Tan Member
We thank Joop Stokkel, outgoing member.
We welcome Hope Hand.
Medical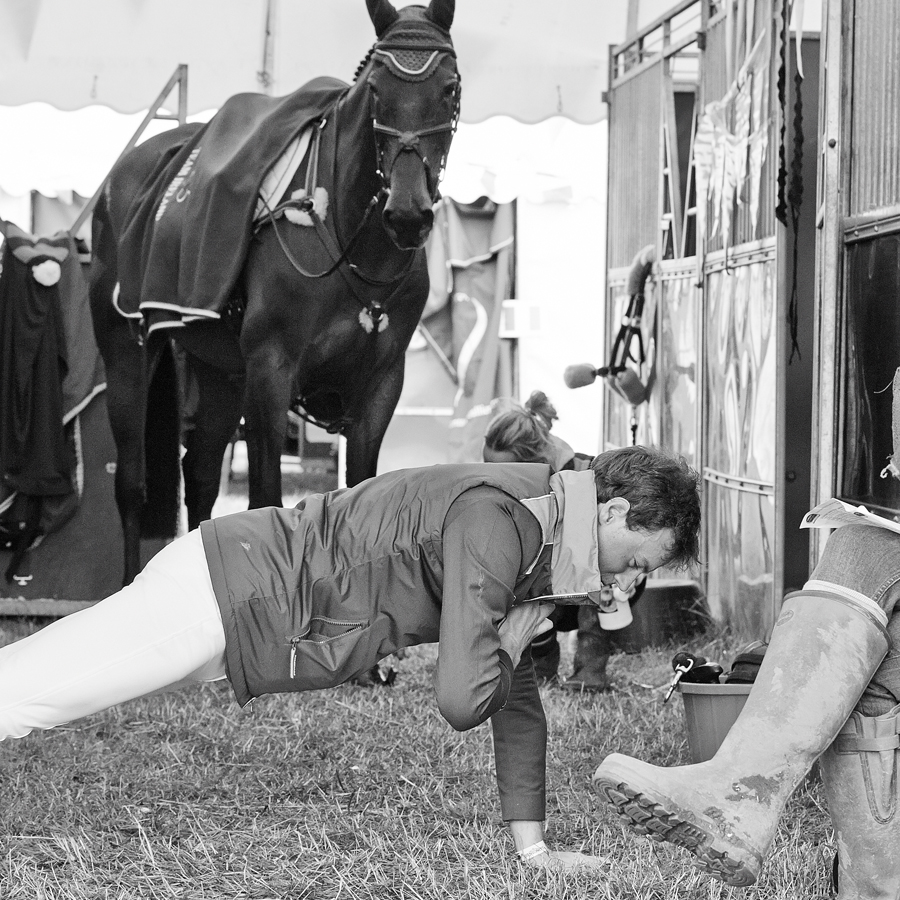 Dr Peter Whitehead Chair
Dr Jan Holger Holtschmit Member
Dr Antonia Lehane Member
Dr Allen Kent Sills Member
We thank Franz Kasin, outgoing member.
We welcome Jan Holger Holtschmit.